. S t a y T u n e d ! .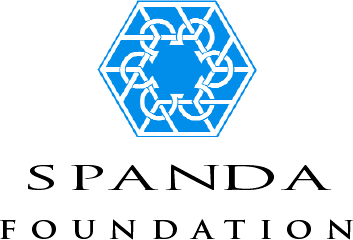 Culture, Education, Health and Research
for a Sustainable Advancement of Peace, Knowledge and Understanding.

As a positive feedback to the compelling challenges of our society,
Semar formed the Spanda 1 Foundation,
a legally independent transnational NGO non-profit institution
for the sustainable advancement of peace,
knowledge and understanding.

M I S S I O N
The Spanda Foundation has a cross-cultural goal, aiming to a better understanding
among people through a deeper knowledge of their mutual cultures, ideas,
traditions, faiths and beliefs in a dialogue intended to stimulate cultural diversity.
At the heart of this mission is an aspiration to contribute to the achievement of a
higher degree of awareness. The Foundation is particularly interested in projects
that encourage freedom of inquiry, imagination, insight, creativity and expression.
The Foundation is active in promoting the excellence in the arts, in cultural,
health care, in environmental and conservation issues, in scientific
initiatives and in projects that add social value, by fostering creative
solutions and crafting strategic resources that, serving the common good,
may advance human progress
and enrich communities towards a more just,
sustainable and peaceful world.

•
Spanda Foundation is a legally and independent institution established on 9 May 2005
under the Dutch law (corresponding to Section 501(c)(3) of the US Internal Revenue Code)
and has its seat in The Hague, The Netherlands.






1 Spanda
is the Sanskrit term
for the original, primordial
subtle vibration that arises from
the dynamic interplay of the passive
and the creative polarizations of the
Absolute and that, by taking the
form of sound, unfolds
itself into the energetic
process of differentiatio
bringing forth the whole
of creation.
…









The Art of Sustainable Publishing

Italian Cultural Institute ~ Amsterdam
Semar Publishing Plan 2005
Panel presentation by Sahlan Momo, publisher,
and Marinus Schouten, vice director of the
Meermanno Museum, The Hague.
1 April 2005 ~ Keizergracht 564 ~ Amsterdam

•






«Musiké» Call for Papers

Submissions are invited for the upcoming
monographic issue on Music Education of «Musiké»:
«The art of silence. Perspectives on the Transmission of
Traditional Musical Knowledge», guest editor Alessio Surian,
which will focus on the evolving role of music education
throughout the world.
«Musiké» welcomes articles in the original language,
reviews and abstracts should be submitted in English.
Contributions should have an ethnomusicological focus
although «Musiké» strives to be accessible to audiences
from many different backgrounds interested in music,
intercultural studies, artists and their communities.
Articles are peer-reviewed.
They contribute to a publication that aims to meet
the expectations of academic and musicians' communities.
The Contributors' guidelines may be asked at the Editorial Office
«Musiké» Advisory Board includes:
Laurent Aubert, Joep Bor, Kudsi Erguner,
Scheherazade Q. Hassan, Keith Howard,
Nazir A. Jairazbhoy, James Kippen,
Bruno Nettl, Tran Quang Hai.

•